We also have useful Application!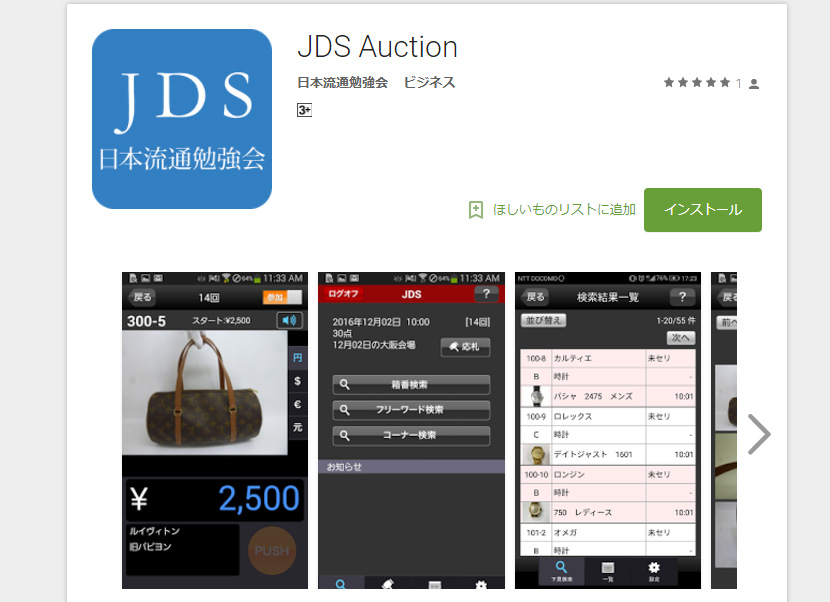 It is an opportunity to sit between busy schedules and to get your items aimed at 【smartphone / tablet】.
Of course, because it is smartphone correspondence, you can operate bidding smoothly because you can operate on the screen which is easy to understand detailed information even if you are not in the hall.
JDS・Excellent point
【real time】
◆Bidding can be done in real time on smartphones
We will display the status of the venue in real time. Of course you can bid on smartphones.
If you are awarded a successful bid notification will be displayed on the screen so you do not have to worry about missing.
By utilizing JDS · auction, we will not miss the opportunity of a successful bid, because we can join the venue at the venue even when we can not travel to the venue or between different cases! !
◆Spectator mode, participation mode function
We prepare two patterns of "watching" mode which can not bid on the screen display and "participation" mode where bidders can bid. Prevent inadvertent bidding.
【Preliminary inspection / absence bid】
Three types of search methods are prepared for exhibited product search.
· Search for box number
· Free word search
· Corner search
Absence bidding is possible from exhibition details.
注意事項
Since information is being updated and displayed in real time, please refrain from using it in the underground etc during the movement or radio wave, please use in a place where the communication situation is good.
Packet communication charges will be borne by the customer, so we recommend using packet flat rate service.
how to use
Please login first from the top page.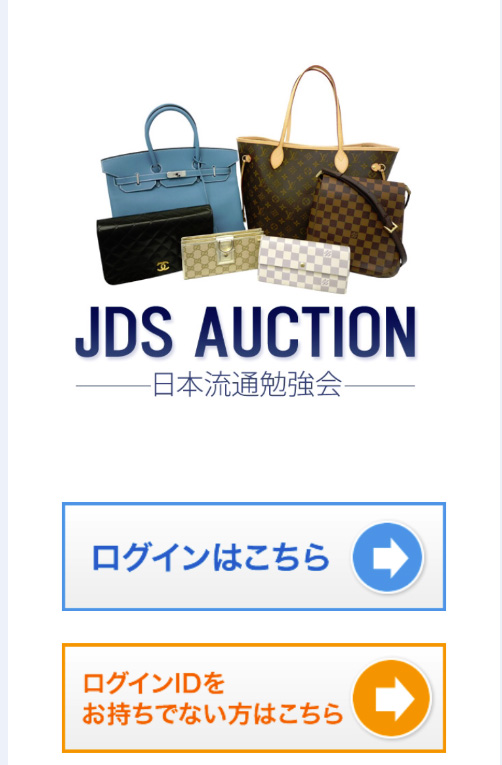 If you do not have a login ID please apply from the following page.
※ Antique curio license is required for admission.
Please check the required documents and apply for admission.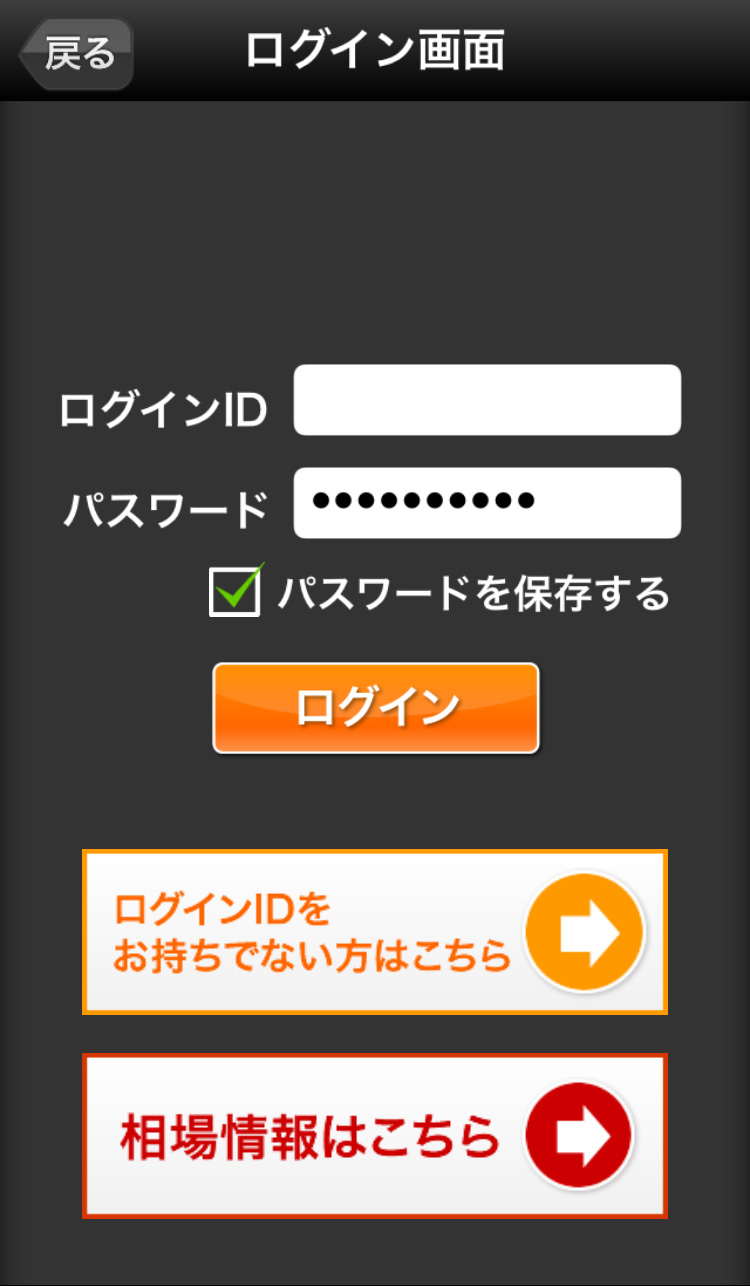 Please enter login ID, password and login.
Market information can also be confirmed from this page.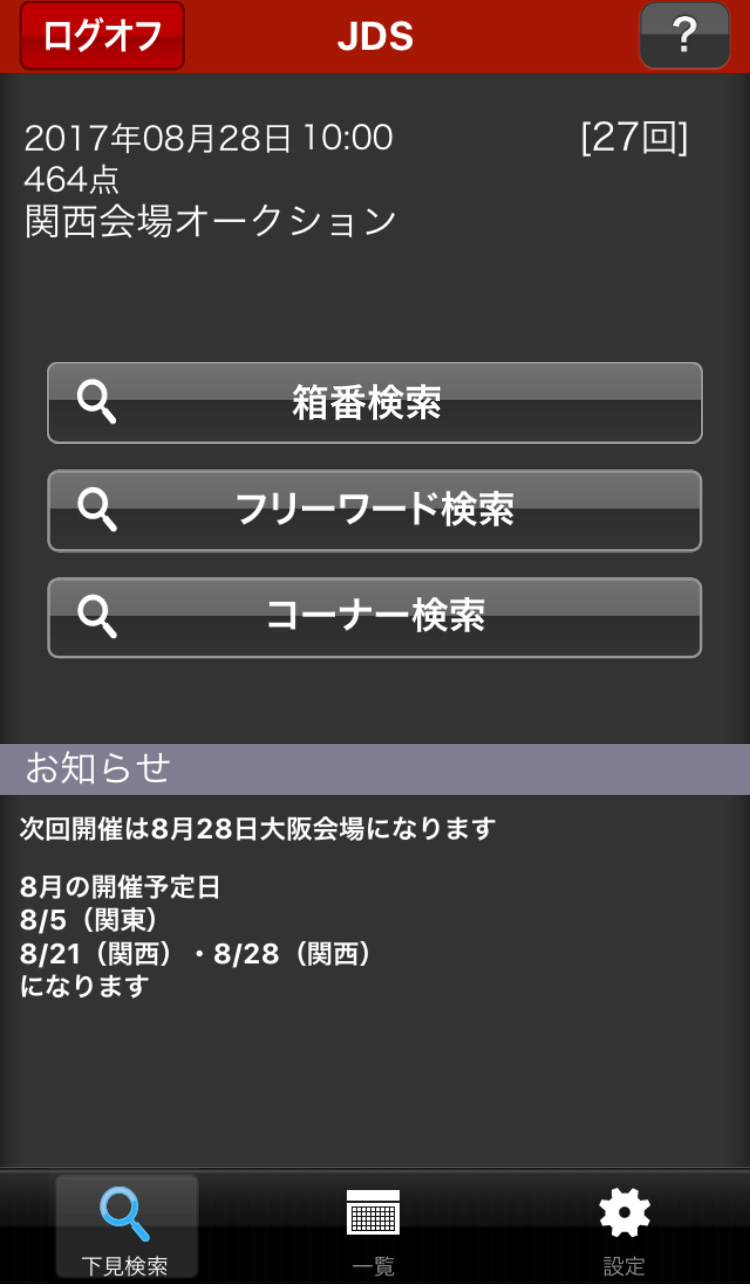 If you log in you can check the next scheduled date and do preliminary inspection of the product.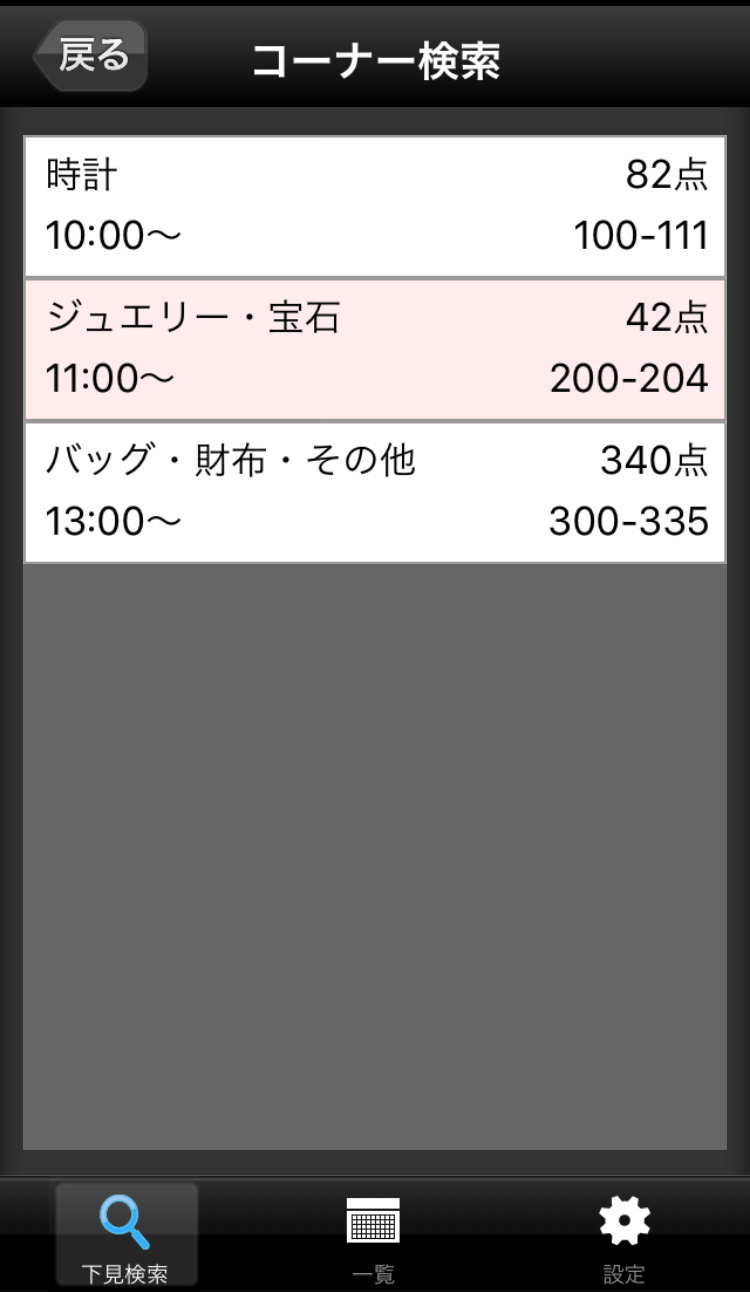 Watch, Julie · Jewelry, Bag · Wallet · Other, etc.
You can search for products that match each category.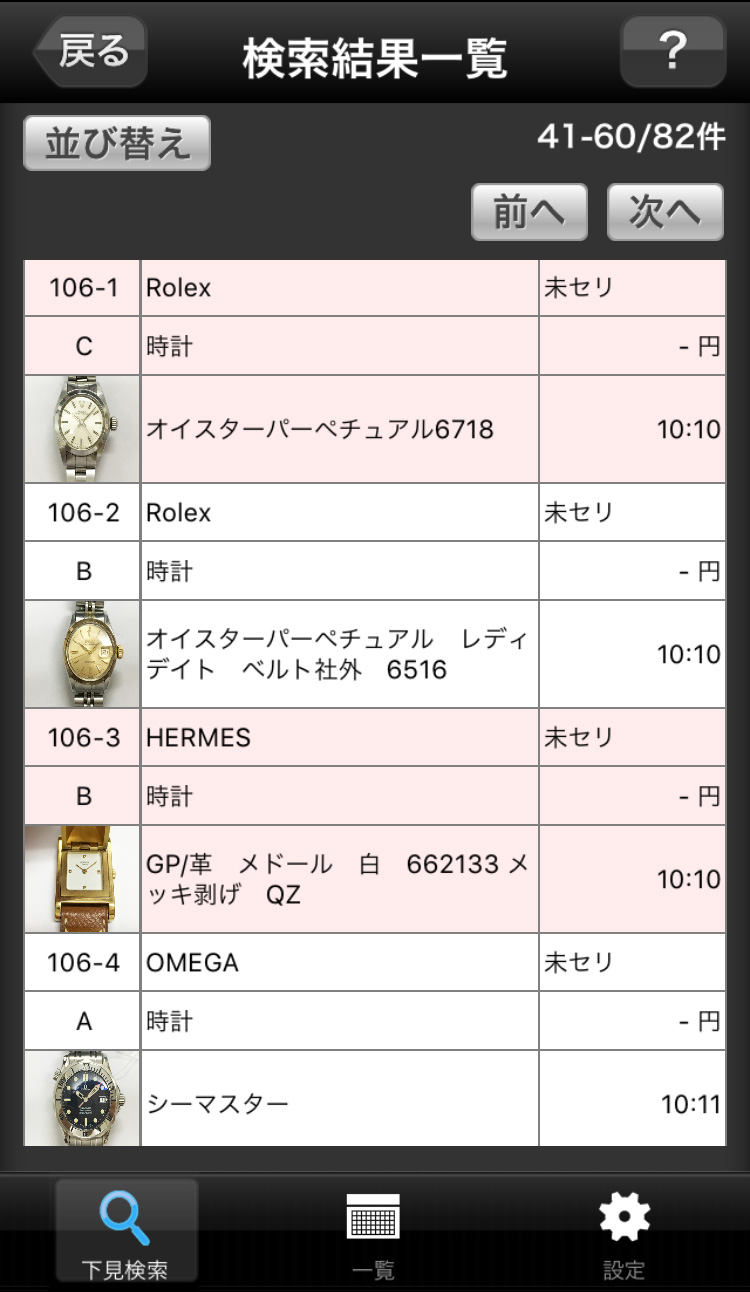 検索結果画面。
画像・商品概要をご確認いただけます。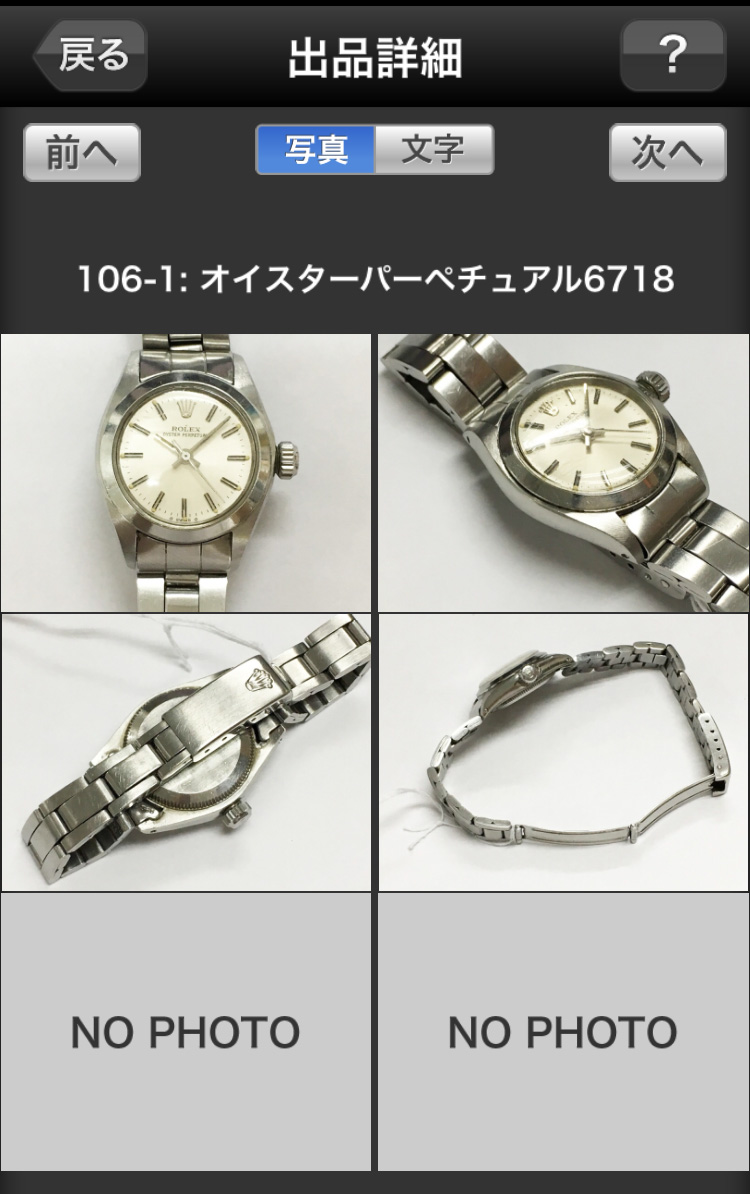 You can also see the detailed image of the item.
Please feel free to contact us if there are any items you care.